It was rumored thar Nollywood celebrities, Toyin Abraham and Kolawole Ajeyemi got married earlier in July. But when photos supposedly hit the net, we saw this…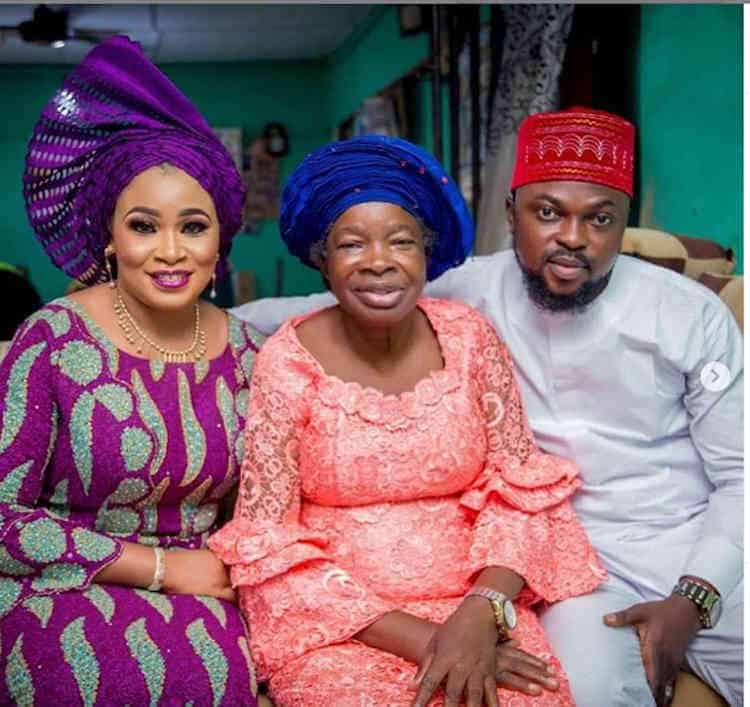 Sorry, but this is not Toyin.
So the rumor was disregarded as false.
But was it though???
Today, a new photo found its way to mediaville, with Ajeyemi rocking the same outfit as he did in the first photo, and the real Toyin beside him in the same fabtic.
They did hold a traditional ceremony.
Congratulations to the Ajeyemis.
See photo below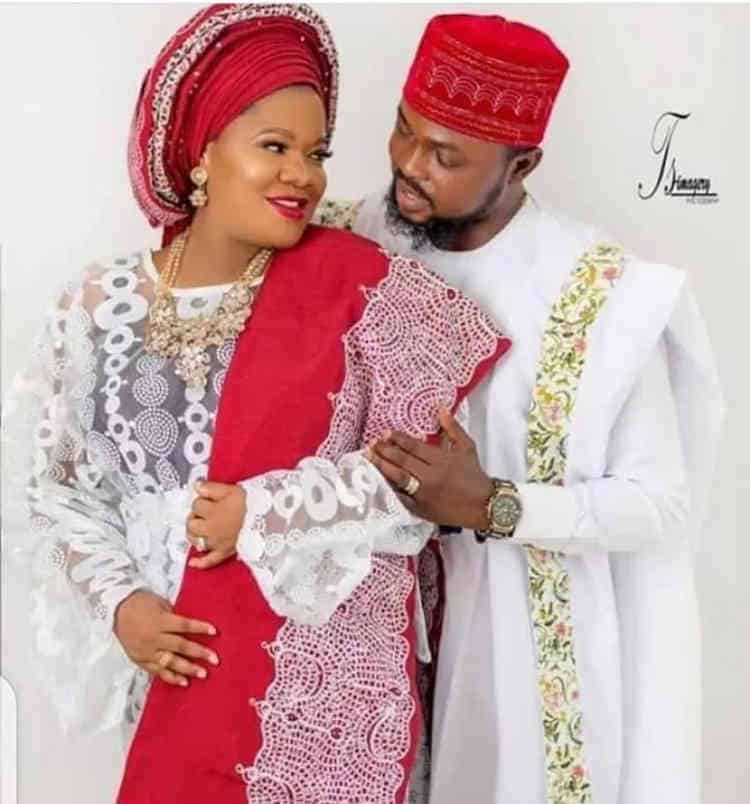 Toyin used to be actor Niyi Johnson's wide till they separated in 2016.